A bill for a law to ensure the full integration of persons with disabilities in the state today scaled through second reading at the Edo State House of Assembly.
The Bill was among three Executive bills sent to the House by the State Governor Mr. Godwin Obaseki for consideration and passage.
The Executive Bill for a Law is to ensure full integration of Persons With Disabilities(PWD) vest it with responsibility for their education, health and the protection of of their socio-economic, civil and political rights, 2022 is geared towards building confidence of PWD's in the State .

As a mark of solidarity, the House at the committee of the whole suspended different sections of it's rules to accord the Bill speedy consideration.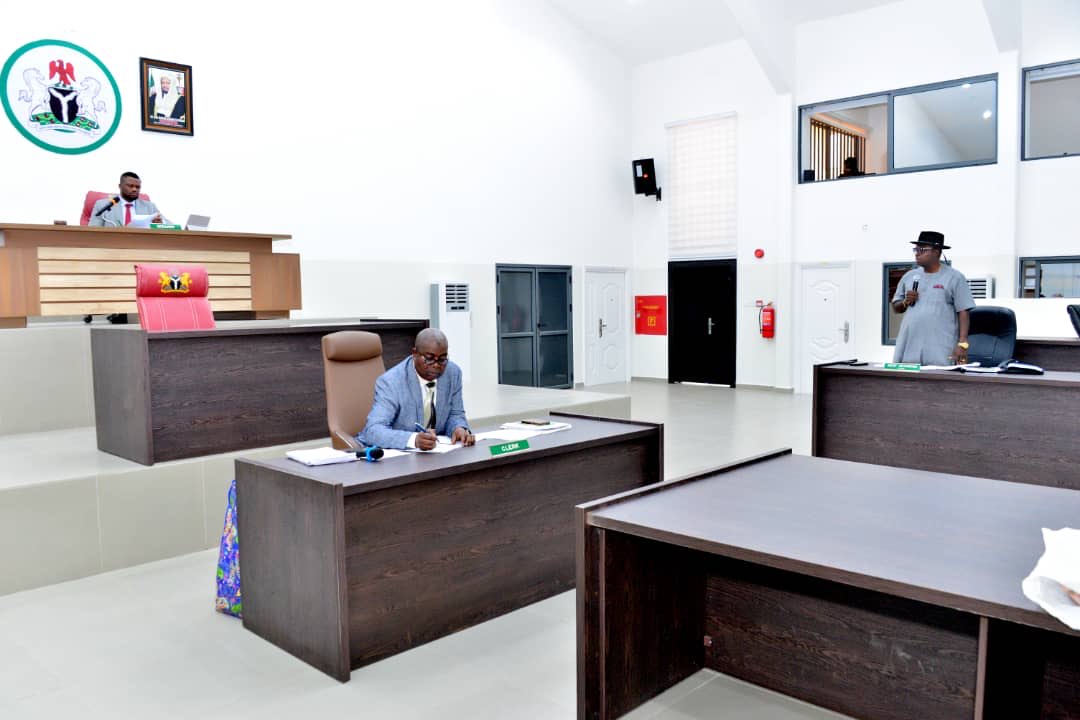 Kicking off the debate on the Bill, the Majority Leader, Rt. Hon. Henry Okhuarobo said the Bill which will have a commission in place will cater for the well being of persons with disabilities to improve their fortunes.
Hon. Okhuarobo's view was supported by the Member representing Akoko Edo constituency 2, Hon. Emmanuel Agbaje, Chief Whip Rt.Hon Emmanuel Okoduwa, Deputy Speaker Rt Hon. Roland Asoro and Member Representing Igueben Constituency, Hon. Ephraim Aluebhosele.
The Speaker, Rt.Hon. Marcus Onobun directed that the Bill be committed to the House standing committee on Government House, Rules and Business and Judiciary for fine tuning and to report back in two weeks.
Some persons with disabilities who observed the day's plenary session commended the progress made by the Bill.
Also, at the plenary, the House considered a Bill to establish the Edo State Diaspora Agency.
Majority Leader, Rt.Hon. Henry Okhuarobo said the Bill will address challenges faced by Edo indigenes in diaspora and attendant issues associated with illegal migration.
Other members who spoke in support of the Bill also said it will generate an accurate database of Edo indigenes abroad and help in effective planning
The bill after passing through second reading was committed to the House Standing Committee on Appropriation and Diaspora Affairs to report back in two weeks.
Other Executive bills sent to the House by the State Governor, Mr Godwin Obaseki are a Bill for a Law to repeal the criminal code law 1916, and enact a Law to provide rules on criminal conduct, regulate public order and for connected purposes.
And a bill for a law to make provisions for the establishment of Edo State Justice Sector reform team and matters connected therewith.
Both bills scaled through first reading .
Plenary was thereafter adjourned to Wednesday 29th, June 2022 after an adjournment motion moved by Hon. Sunny Ojiezele and seconded by Hon. Nosayaba Okunbor.