The Edo state House of Assembly has confirmed the nomination of Dr. Bartholomew Irudunoghena Cornelius Brai as a civil commissioner in the state.
The confirmation came shortly after a brief deliberation and consideration of report submitted by house standing committee on Rules and Business, who carried out the screening exercise. The committee of the whole adopted the one point recommendation to confirm Dr. Brai based on his academic prowess and job experiences.
In his speech, the newly confirmed nominee thanked the house and assured quality delivery in his service to the state.
Also at the plenary, the lawmakers moved to consider the report submitted by the joint committees on Agriculture & Food security and Public Security on a Bill for a Law to prohibit open grazing and other livestock in Edo state.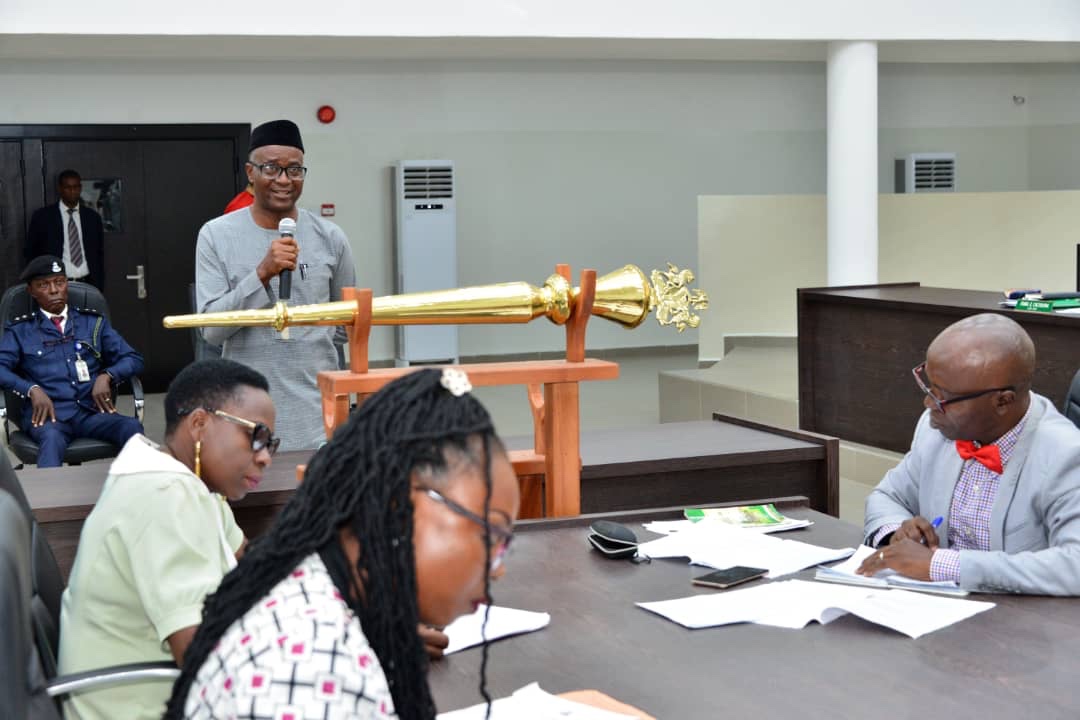 The resolution of the house into the committee of the whole gave room for debate and step by step consideration of the report which included four findings and a single recommendation.
Some of the objectives of the Bill include; to encourage, control and regulate ranching, eliminate conflicts between herders and farmers, promote current technique of animal husbandry, job creation and investment opportunities,reduction of road accidents and address security challenges associated with open grazing in the state.
Opening the floor for debate, Rt. Hon. Francis Okiye, member representing Esan North-East I, argued that the Bill ought to include the maximum size of a ranch and a sizeable distance between ranches in its clauses.
The majority leader, Hon. Henry Okhuarobo from Ikpoba-Okha constituency proposed a slight amendment that the size of arable land apportioned to an individual or company do not exceed 20 percent of a particular community.
However, Hon. Sunny Ojeizele of Esan South-East countered that allocation of 20 percent maximum arable land per individual would be excessive and as a result, giving too much room for over acquisition of lands.
On the other hand. Akoko Edo II representative, Hon. Emmanuel Agbaje suggested that the overseeing committee be empowered in conjunction with the host community to determine what size of land be suitable and allocated to an individual or company.
Also making his contribution, the speaker, Rt. Hon. Marcus Onobun opined that attaching size percentage for allocation would not be beneficial to all Local government areas. In the sense that some local governments have more arable lands than others. He however suggested that the size and area allocation of lands for the purpose of ranching be determined by people of various communities.
After a long period of debate, the committee of the whole reverted back to plenary and lawmakers reached a consensus to defer enactment of the Bill to a later date to enable members look into various amendment proposals.
A motion for adjournment was moved by the deputy whip, Hon. Ephraim Aluebhosele, member representing Igueben constituency and seconded by Hon. Henry Okhuarobo. Plenary was consequently adjourned to monday, 21st March 2021.