The Edo State House of Assembly has passed a bill for a law to make provisions for the establishment of Edo State Justice Sector Reform Team.
This follows the clause by clause consideration of the Bill at the committee of a whole after the presentation and consideration of the Report of the Joint House Committee on Rules, Business, Government House and Judiciary, Legal Matters and Human Rights.
Introducing the clause by clause consideration, the Deputy Speaker Rt. Hon Roland Asoro who presided called for comments from the Legislators. Some of the lawmakers who spoke on the merits said it seeks to remedy the delay in the justice sector, enhance efficiency and effective delivery of justice, amongst others.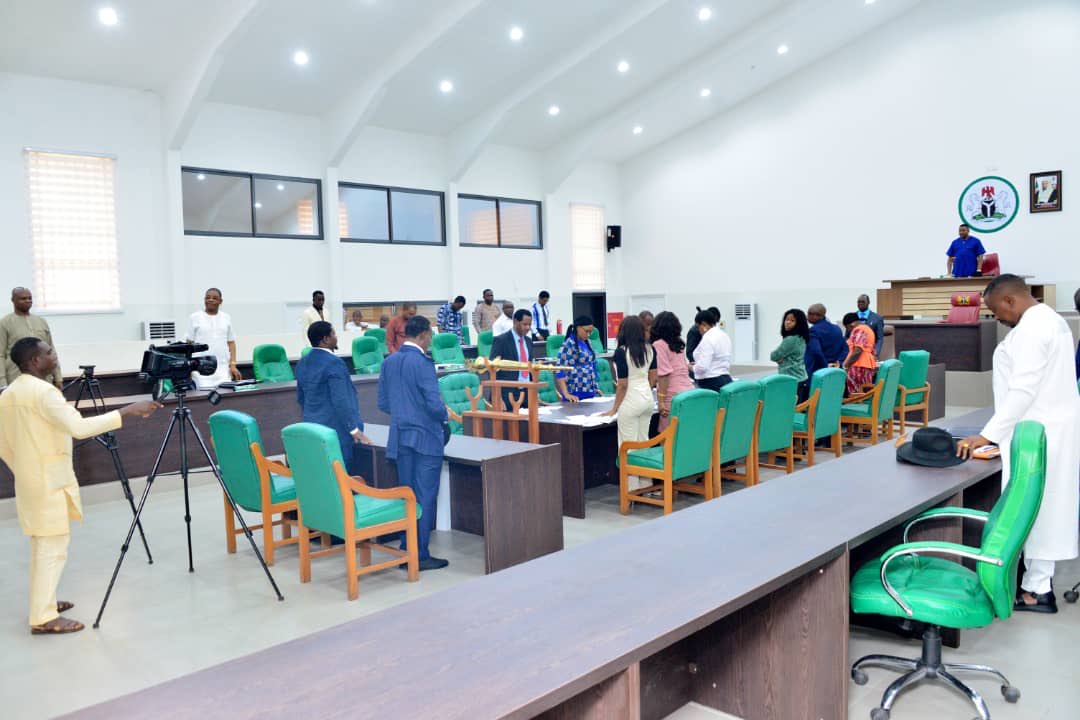 Concluding deliberations, Deputy Speaker Rt Hon Roland Asoro thereafter directed the clerk to forward clean copies of the bill to relevant authorities.
Also at plenary the House considered the report of the house standing committee on Education: titled passionate appeal against the wrongful dismissal of Mr Dogo Ohilebo; the house resolved into the committee of the whole to consider the single recommendation to commit the dismissal to retirement as the petitioner has worked for 29yrs in service.
After an exhaustive debate by members, it was resolved that the committee did a thorough job and the House adopted the one point recommendation to the effect that the dismissal of Mr Dogo Ohilebo be committed to retirement according to the recommendation of the teachers disciplinary committee.
Also today, the House received a letter from the Governor, Mr Godwin Obaseki dated 18th August 2022, for the screening and confirmation of Mrs Osaro Grace Aihie as nominee for Managing Director EdoGis
The Speaker thereafter set up an adhoc committee which has Hon Emma Okoduwa, Hon Emma Agbaje, Hon Nosayaba Okunbor and Hon Ephraim Aluebhosele as members to screen the nominee and report to the House on the next sitting day.
Before adjournment to the 5th of September 2022, the House held a one minute silence in honour of late Daniel Asoro, patriarch of the Asoro family.