Edo State House of Assembly, has passed the year 2022 proposed Revised Supplementary Appropriation Bill of Two hundred and twenty two billion, five hundred and seventy million,
Four thousand and thirty five naira seventy one Kobo.
This was after the presentation of the report by the chairman House standing committee on budget and economic planning, Hon. Ephraim Aluebhosele during plenary.
Deliberating on the report the House resolved into a committee of the whole to consider the Two findings and one recommendation after a motion by the majority leader Rt.Hon. Henry Okhuarobo to resolve into the committee of the whole to do the clause by clause consideration of the report.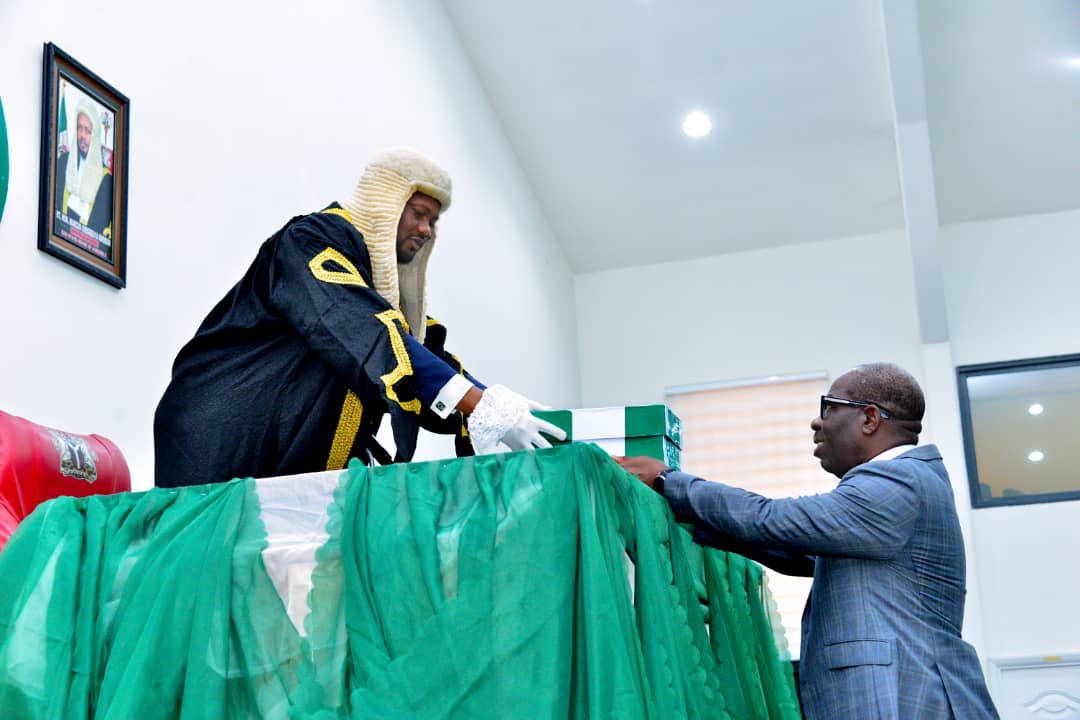 Seconding the motion, Rt Hon Francis Okiye said the committee did an appropriate job urging members to pass it.
The House approved recurrent expenditure of one hundred and eight billion, nine hundred and two million, three hundred and thirty one thousand and one hundred an seventy six naira, ninety four Kobo, while capital expenditure one hundred and thirteen billion, six hundred and seventy two thousand, eight hundred and fifty eight naira seventy six kobo
After consideration the House passed the Bill with the speaker Rt.Hon. Marcus Onobun calling on the clerk, Alhaji Yahaya Audi -Omogbai to make clean copies available for necessary action.
Also at plenary, the house confirmed the managing Director nominee for Edo State skills and development agency Mrs Violet Obi-Okoro.
Speaker, Rt. Hon. Marcus Onobun said the nominee was invited to the House after the committee on Rules business and Government House has done the needful and found her qualified for the appointment she was nominated for.
Members in their various comments were all of the view that she was told to appear before the House and she obliged the request.
Members who spoke include Hon Emma Okoduwa, Rt.Hon. Roland Asoro and Hon Ephraim Aluebhosele.
Summing up deliberations, the speaker commended the State Governor Mr Godwin Nogheghase Obaseki for searching and getting the best brains to man various Government agencies for effectiveness and efficiency.
Rt. Hon. Marcus Onobun commended committee members and other Legislators for putting their best in achieving great results for the success of the Assembly.