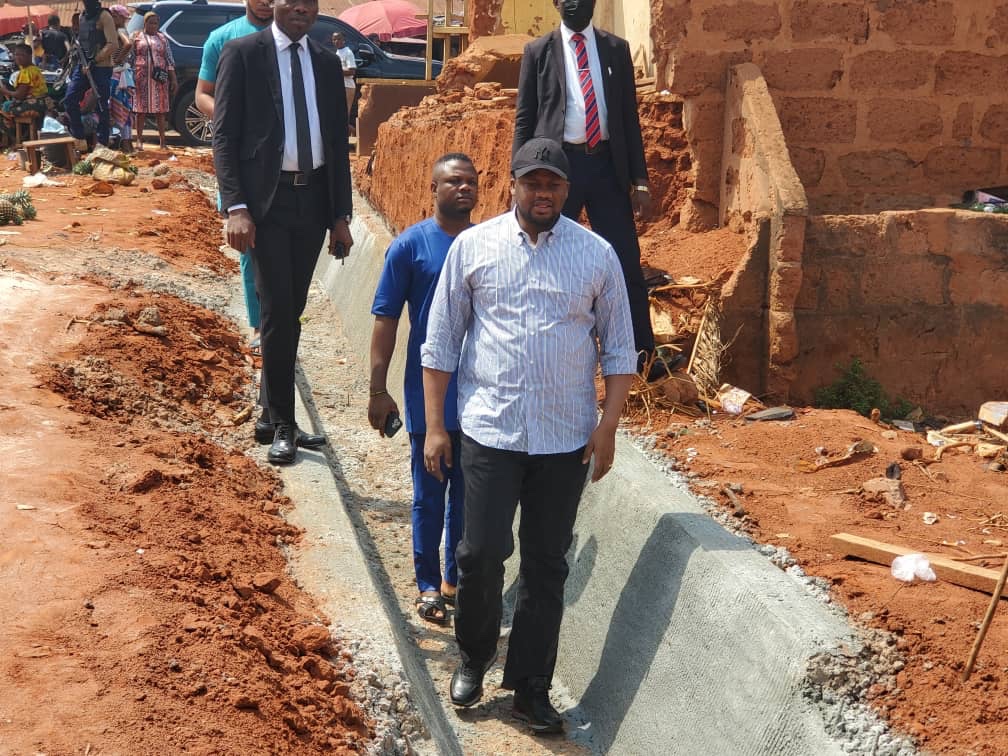 …. Expresses joy at spate of work , while residents rejoice.
Rt Hon Marcus Onobun ksc has expressed joy at the pace of work on town planning road in Iruekpen ,a project which is part of his constituency attracted project.
The speaker made this known during an inspection of the project .
Work on the project has commenced as the contracting firm has mobilized to site .
The contractor has commenced the construction of side drains to contain the erosion which is the major problem in the area ,while construction of other accessories would follow.
The speaker,Rt Hon Marcus Onobun expressed delight at the pace of work as it is in fufilment of promises made to the people , while he continues to ensure the well being of the residents.
Residents commended the speaker for the work as the road has been abandoned for years by successive governments .
They prayed God to continue to bless the speaker to attract more people oriented projects to Iruekpen and Esan west constituency .