The late Brown Ebewele a.k.a. "jujuman" has been described as a distinguished sports icon who was not given to beureaucracy in achieving success in his field.
Edo State deputy Governor, Rt Hon. Comrade Phillip Shaibu gave this description during the vigil mass which is the beginning of burial activities for the late sports icon.
Rt Hon. Shaibu while paying glowing tributes to the late Brown Ebewele shared his personal experience with the man many called the jujuman.
In the same vein, the Speaker Edo State House of Assembly Rt Hon. Marcus Onobun ksc said the late Brown Ebewele was a man all grew to love, especially in his true and genuine desire for the growth of sports in Edo State and Nigeria.
Rt Hon. Marcus Onobun prayed God for the repose of the soul of the late Brown Ebewele, he charged all sports enthusiasts and sportsmen in the state to keep the jujuman's flag of great sportsmanship flying.
On his part, the immediate past state chairman of APC, Barr. Anselm Ojezua described the late sports Icon as a talented, gifted and courageous sports administrator second to none.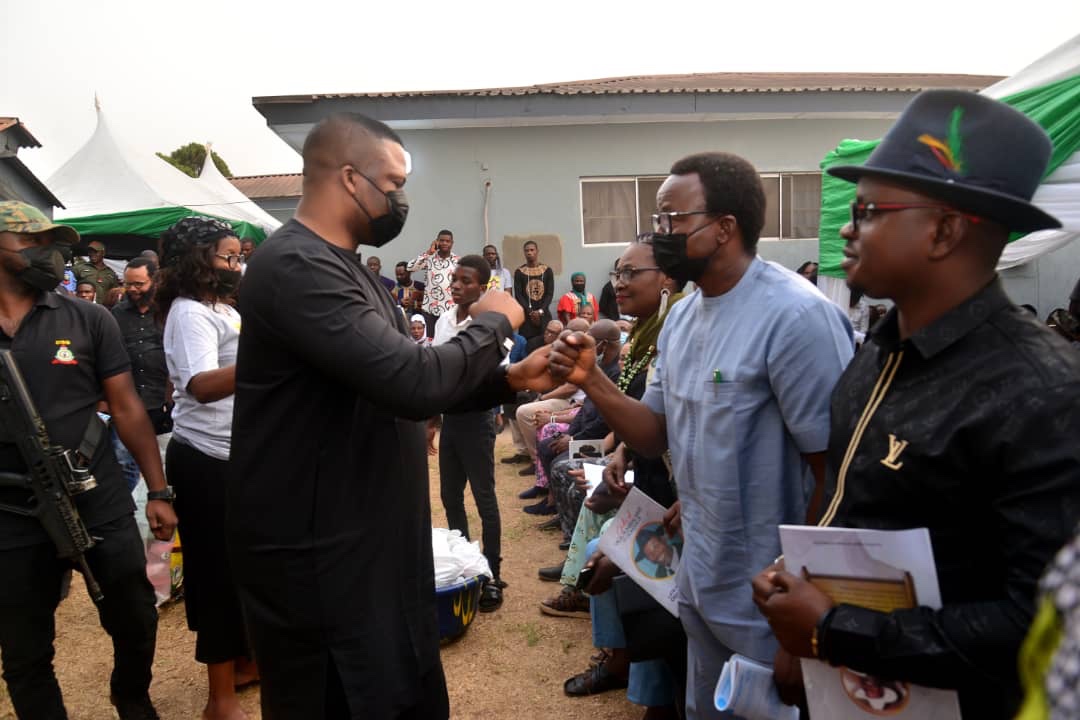 In his homily, assistant Parish priest, at Francis Catholic Church, Fr Alex Ejiofor called on all present to emulate the great attributes of the late Icon which affected them positively.
Rev Fr Ejiofor described late Brown Ebewele's ability for accuracy in his sports predictions as a God given talent which he used for the benefit of all.
The first and second lessons at the vigil mass were read by late Ebewele's sons.