It was a wide jubilation in Iruekpen community as honorable Marcus Onobun and his followers officially joined The PDP.
In his speech, he stated some of the key reasons that influenced his decision to join the party. Some of which includes :
The decision of The Governor to seek His re – election bid in the party. Our Governor who is leading a developmental revolution in Edo state has chosen to seek his re-election of The PDP and as a progressive person that I am who loves development, I have also decided to move with the Governor.
The Esan Agenda 2024: As a true Esan man, who believes in the Esan agenda, I can not afford to trade our chance for any price. It's high time an Esan become the Governor of this State. Obaseki as a lover of the Esan race has promised to handover to an Esan man after his second tenure. All we need to do is to ensure Obaseki polls out the maximum votes from Esan.
Speaking to the decamped members, the leader of The PDP in Iruekpen, Hon Chief Joe Edionwele said it is with great Joy that He welcomes the new members of the party and urged them not alienate themselves from the party as there is no old or new members of the party.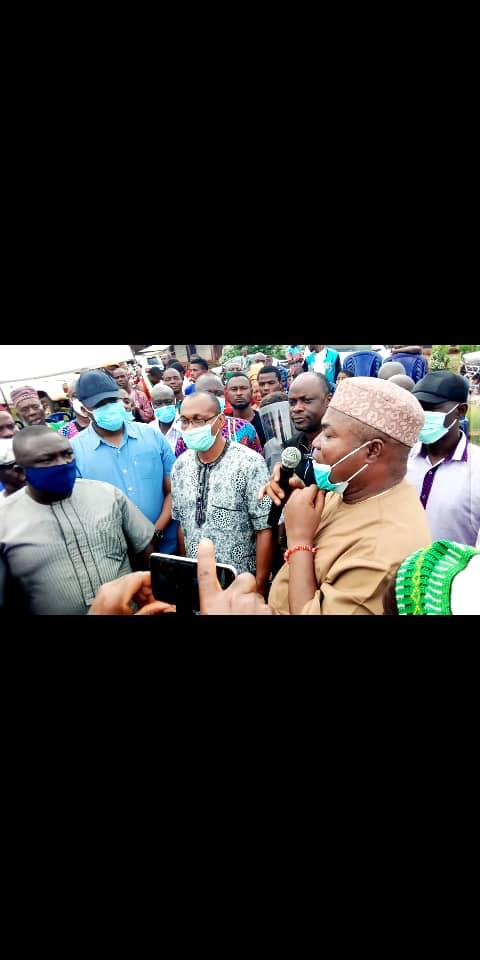 In a hilarious tune, he said him and the leaders of the party can now sleep well during the elections as those who always give the heat has now joined them.
Speaking on the Esan agenda he said Esan people are most fortunate at this time as the political gladiators from both side have now unite on the Esan agenda.
He received the decamped members in the Name of The Father, The Son and The Holy Spirit. Amen.