The Speaker made this remark while Delivering a lecture entitled "Life after Secondary School, and the Education of the Nigerian Child" at the 2021 Graduation Ceremony and prize giving for Graduates from Senior ,Junior Secondary and Montessori schools of Igbinedion Education Centre
The Speaker reminded them that "while Graduation is one of the most important milestone in a person's life. It is after graduation that you soar into the world of new dreams and aspirations. Dreams and aspirations that you have quietly nursed, that can now be materialised".
He urged them to leaverage on life after graduation to spread out their tentacles, explore the world around, in pursuit of their goals and ambitions.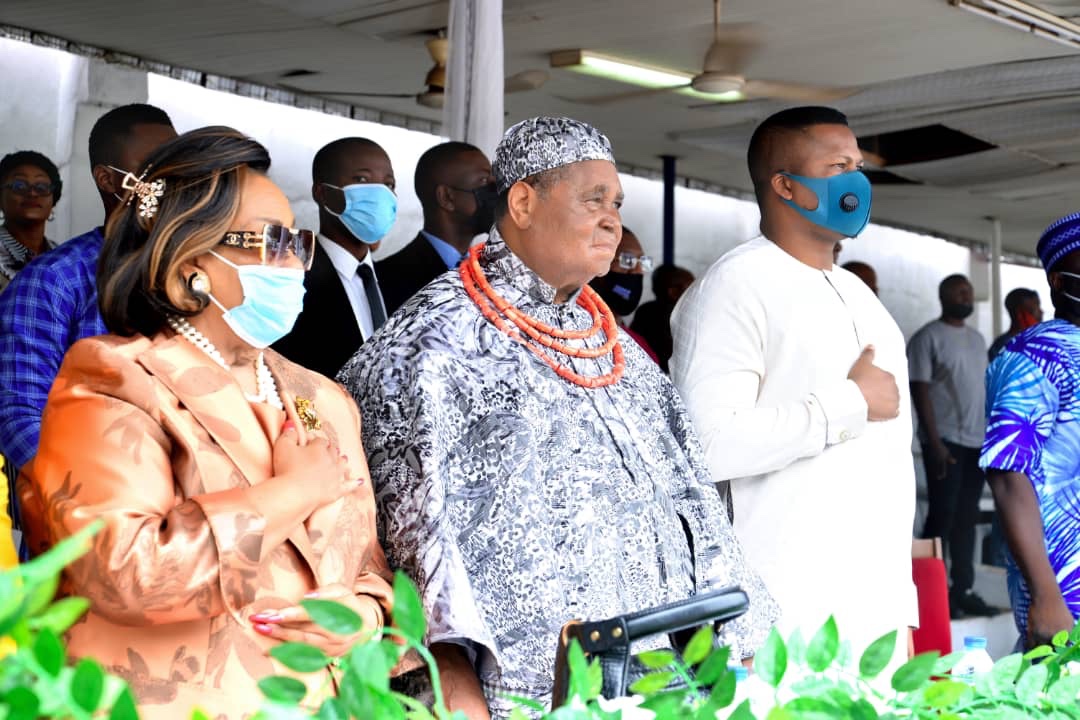 The scholarly lecture harped on the need for the graduates to believe that their graduation is as a result of their destiny, fate, perseverance, hard work , dreams and passions for education .
This he said is only realizable through the support of a visionary leader founder and Chairman of the School, His Excellency Sir Chief Dr Gabriel Osawaru Igbinedion and co-founder ,Lady Cherry Igbinedion.
The August lecturer attributed the success story to the benevolent school management and staff and the relentless effort of diligent teachers at the Montessori, Junior and Senior Secondary schools .
Rt Hon. Marcus Onobun in summary tasked the graduates to follow their ambitions resolutely .
"Everyone in life has a dream or a goal, and you will surely agree with me that wherever you go, your dreams follow you. Being school students is a very exciting life, but as you step into the real world, you will realize the significance of your school and your teachers in your education in this noble institution" In his remarks , founder and Chairman,Igbinedion Education Centre the Esama of Benin, Sir Chief Dr Gabriel Osawaru Igbinedion congratulated the graduates urging them to utilize the quality of knowledge gained by remaining focussed .
His wife and Deputy Chairman , lady Cherry Igbinedion commended the 2021 graduating students and their parents urging the graduates to remain focussed on their career goals and aspirations in line with the school's motto of " triumph through knowledge".
Rt Hon. Onobun joined other dignitaries who include the CMD UBTH Prof. Darlington Obaseki who chaired the ceremony to present awards to some outstanding students in the graduating set .