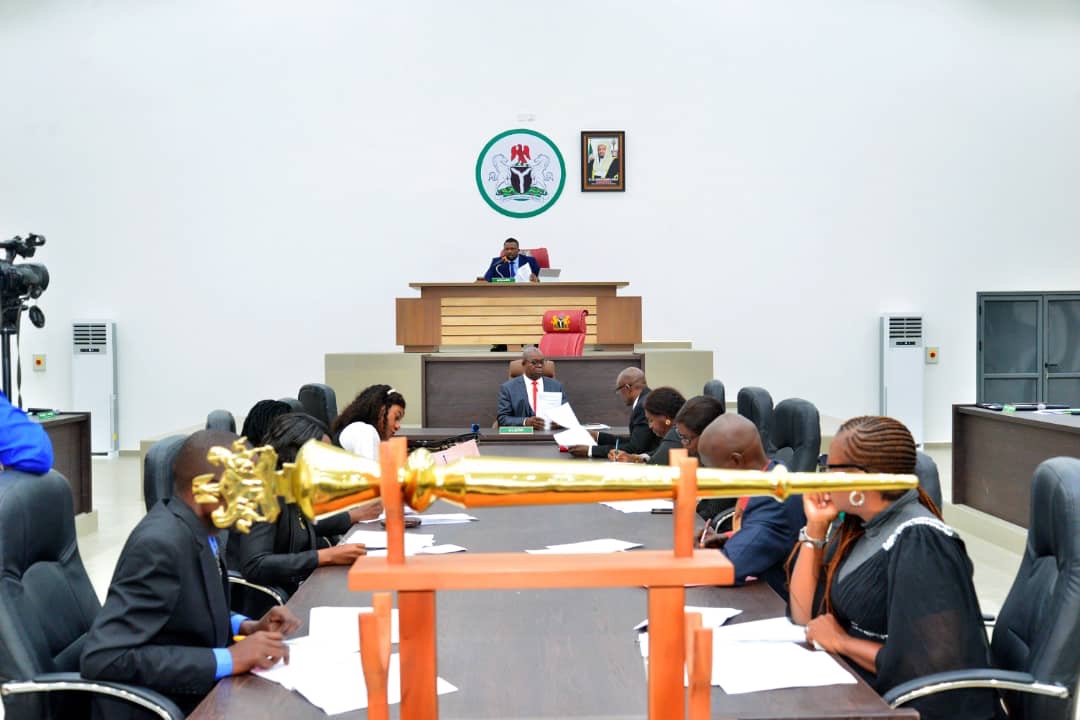 The appointment of the new service commission members according to the Speaker Rt.Hon. Marcus Onobun is in pursuance of the provisions of the Edo State House of Assembly Commission law 2007 as amended.
The speaker during plenary on Monday announced the dissolution of the commission , following the expiration of the tenure of the Chairman and members .
The speaker said the leadership of the Edo State House of Assembly, approved Hon. Makor Shaka Momodu as Chairman, Raphael Okhani, Osunbor Duke Osadebamwen and Ehis Onaburekhalen as Members.
Others are Barr. Aruya Tunji, Raphael Ijiekhuemen and Matthew Ikhide as members for a tenure of five years .
The Speaker directed the Chairman House Committee on Rules and business Rt.Hon. Henry Okhuarobo to work with the Clerk to get the Curriculum vitae of the nominees to be forwarded to Governor Godwin Obaseki for appointment into the Edo state House of Assembly Service Commission.
Also at the plenary, Consideration of the report of the House Joint committee On Agriculture and Food Security and Public Security on a bill for a law to prohibit open grazing of cattle and other livestock in Edo State 2022 and for other connected purposes slated for Tuesday was again deferred to a later date.
The Speaker announced that the Chairman House Committee on Roads and Bridges, Francis Okiye who also oversees youths and developments is now to oversee sports.