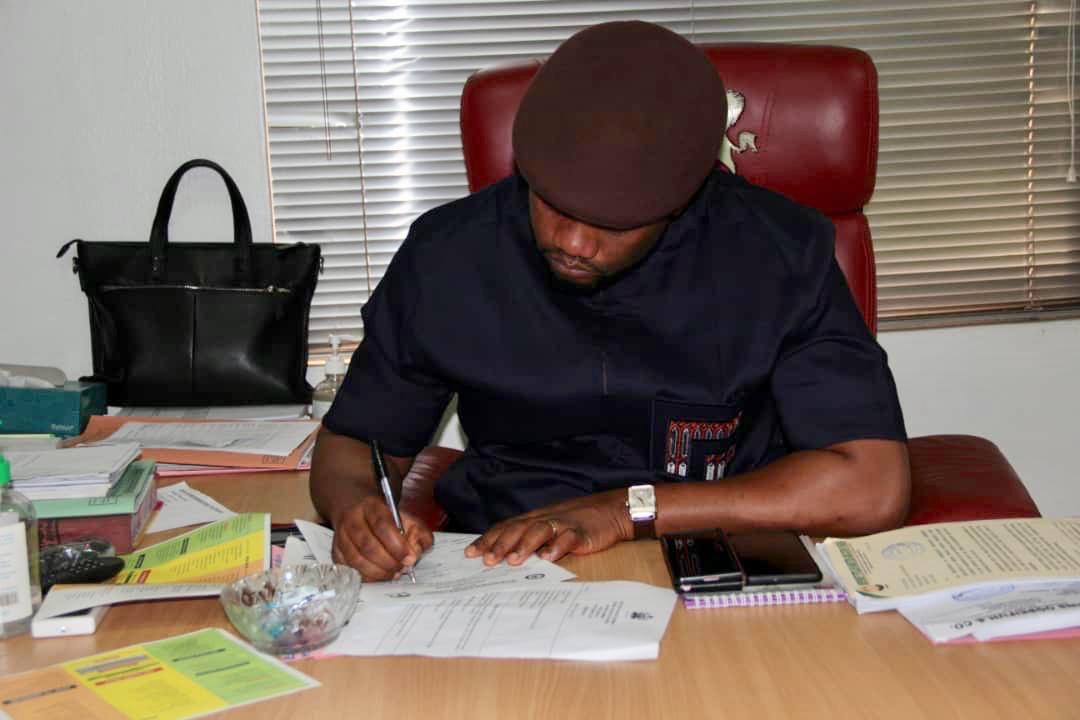 The Speaker of the Edo State House of Assembly, Rt.Hon. Marcus Onobun, has urged the people of the State to embrace the State Health Insurance Scheme which is tailored in the mould of the National Health Insurance Scheme (NHIS).
He was speaking when management of the State Health Insurance Commission paid him a visit to enroll him and other members of the legislature in the scheme.
According to him: "The health insurance scheme for Edo State is a health coverage that covers all the people in the State, where everyone have to make contribution to the commission which in turn will take responsibility ensuring that Edo people are healthy.
"And in case of any emergency or eventuality they will always come in to be of help in terms of providing medical attention and also taking responsibility for bills like the National Health Insurance Scheme.
"What we have here in Edo is the State own health insurance scheme, guaranteeing good health for all Edo people.
"So, whether you're in public service or private service, I urge you all to take advantage of this opportunity to get the forms from the insurance and fill in all your informations.
"And of course, from time to time make your contributions, usually you don't know when health challenges will come. Health they say is wealth. We must begin to lay structures and foundations on ground. So that anytime these health challenges confront us we'll have the insurance that will stand in to provide not just the required and needed attention but also to match up with the bills that we will not be able to deal with at that particular time."